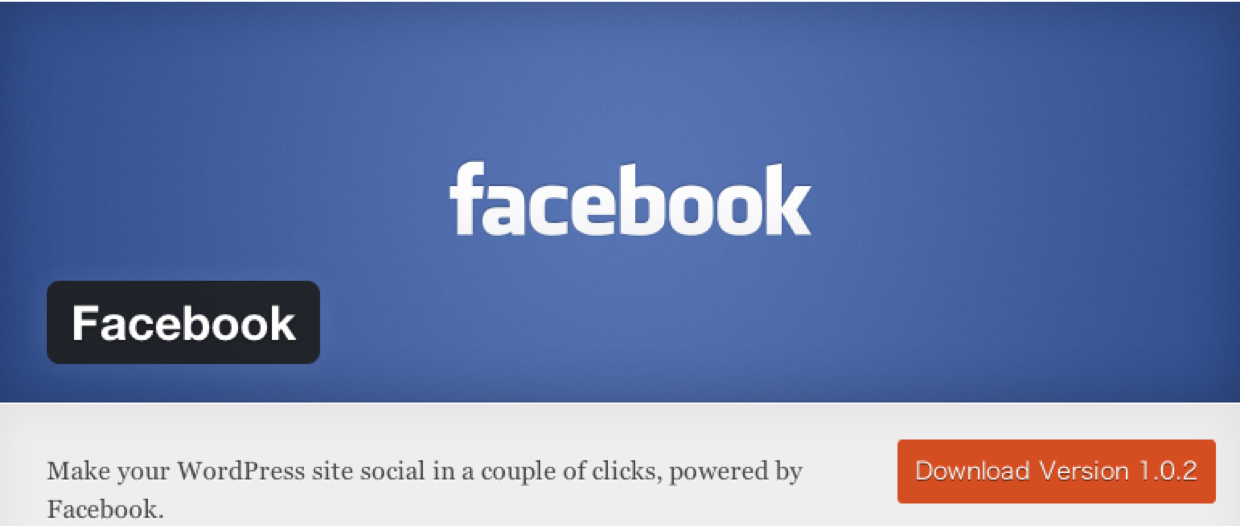 WordPressのFacebookプラグイン1.0.2にアップデートしました。
主にバグフィックスとトラブル回避のようです。
http://wordpress.org/extend/plugins/facebook/changelog/
Fixed issue where some sites were extremely slow as a result of installing the plugin (due to cURL not being installed).
Added warning and actively disable portions of the plugin if SSL not installed.
Fixed bug in social publishing.
Added logic to disable meta boxes/publishing if social publishing is disabled.
Fixed forever loading issue on FB settings page if no active user exists.
Added proper escaping.
Added global settings to set whether social plugins show on all posts, all pages, both, or neither. Done for like button, subscribe button, send button, comments, and recommendations bar.
Added per-post/page settings for showing/hiding social plugins.
Fixed poorly formatted description that was being set when publishing to friends' and Pages' feeds.
Added notification if plugins that are potentially conflicting are installed.
Added suggestions for what to enter in fields in the new user experience.
Bug fixes to ensure everything works on mobile (including support for WPTouch).
Bug fixes to Pages drop down on the Facebook settings page.
Removed the need to create PHP sessions, relying on user meta/transients now.